Maheshkumar K Shah DDS, North Bergen Dentist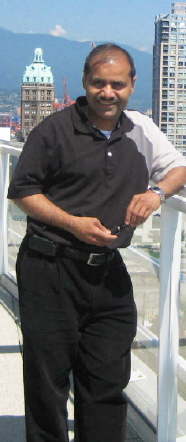 Background and Credentials
Dr. Shah was born and raised in Kambhat, Gujurat and graduated from Government Dental College in 1982 with a B.D.S. (Bachelors of Dental Surgery). He then moved to the United States in 1985.
Dr. Shah earned his Doctor of Dental Surgery in 1985 graduating Cum Laude from New York University College of Dentistry. He went on to complete an additional 6 months postgraduate study at Albert Einstein College of Medicine with advanced training in Periodontology. In addition, he completed advance training in Endodontics at Boston University Division of Continuing Education.
In 2005, he decided to expand his horizons and further specialize in Implantology: Surgical & Prosthetic Treatment and received hisadvanced degree at New York University College of Dentistry.
As a father and husband, Dr. Shah is a firm believer in strong familyvalues and carries this philosophy into his practice, giving his patients the care and attention they deserve. Using state-of-the-art technology Dr. Shah is committed to excellence, and dedicated to his own personal development. He has been given the high honor and recognized as a Fellow of the International Congress of Implantologists.
Dr. Shah is an active member in several national, regional, and local dental societies.